We ensured the water for the cheer
23 June 2016
The Hungarian team is within the best 16 on the European Soccer Championship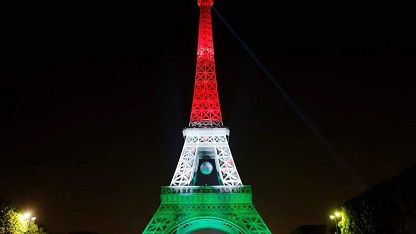 The boys made each other sweat on the field, but didn't spare us either. In Budapest the world has stopped, but the water hasn't stopped flowing from the taps because we also cheered, but couldn't stop. Fans needed something to refresh themselves after leading three times and the three equalizations during the game.
And when towards dawn the night finally came to an end the fresh water was certainly useful after a night full of bier, party and celebration.
Bier or water doesn't matter the point is to drink for the health of the Hungarian soccer players, thanks to them today half of the world is talking about the Hungarians.
Congratulation and we keep our fingers crossed.
RIA, RIA, HUNGÁRIA!